Automotive Services Sustainability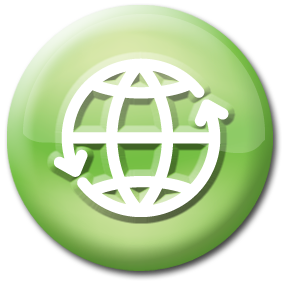 Automotive Services is dedicated to maintaining The University of Alabama's vehicles with the utmost consideration for environmental integrity.
The University Automotive Services has developed a specific plan as an addendum to the UA Phase 2 Storm Water Management Plan to describe the procedures and policies utilized by Automotive Services to manage the discharge of pollutants to the maximum extent possible through engineering and work practice controls.
The University of Alabama Automotive Services is committed to preventing the unwanted release of automotive fluids. This focus also includes controlling residue and debris that may come from vehicles that are stored and serviced at Automotive Services to prevent material from entering the storm sewer system that could be harmful to the waterways.  Automotive Services also takes every reasonable attempt to collect, transfer and store used automotive fluids in a safe manner. A priority of Automotive Services is to recycle used automotive fluids and other automotive components to keep items from being placed in landfills to other disposal resources.
Control measures include, but not limited to, the following:
Service and Repairs- All vehicles service, repairs, including fluid changes are done inside of Automotive Services.  The only exceptions are if a unit is broke down on site or if it is a fixed attachment that cannot be moved.  In this case appropriate measures are taken to catch any fluid leaks or spills, such as using absorbent mats, rags, and drain pans.  Vehicles with excessive residue, road grim, mud, etc. are pressured washed in the wash bay area where the materials are captured in a grease trap.
Fluid Losses and Prevention- Automotive Services has floor drains at each bay door and in the oil change pit.  These drains flow to a grease trap/oil and water separator.  Floor drains catch any residual oil and grease on the floor preventing it from going into the storm drain.  Any fluid losses from university vehicles or equipment are cleaned up with oil dry, etc.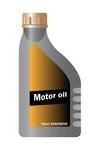 Lubricant Disposal- Used oil and lubricants are drained into an approved rolling pit pan.  They are emptied at least once a day and transferred into a double walled 400 gallon used oil tank. This storage is also used for other petroleum-base automotive fluids such as transmission fluid, brake fluid, power steering fluid, etc.
Filters including oil, hydraulic, transmission, etc. are crushed to remove as much oil as possible.  Lubricants are captured in a secured container under the machine.  The crushed filters are placed in a separate secured container. The filters are then transferred outside to an approved filter collection container. The container is enclosed to prevent rain and wildlife from entering.
Used oil and filters are picked up by the contract vendor. Used antifreeze is collected in marked drums and stored outside. The drums are picked up by Environment Health and Safety. Aerosol cans are completely emptied with no pressure before being placed in the trash.
Parts and Supplies Storage- Lubricants and various aerosol sprays are stored in an approved fire cabinet.  Any transferred lubricants or chemicals are properly marked on the container stating the contents. New batteries, transmission fluid, bottled oil, grease, hydraulic oil and other items are stored in a lockable climate-controlled parts room. 

Non-Lubricant Hazardous and Non-Hazardous Recycled Materials- Scrap metal such as brake rotors, water pumps, suspension components, etc. are stored in an approved marked container and later recycled.
Battery cores are stored outside of Automotive Services in a fireproof cabinet marked "Core Batteries." Batteries are picked up weekly by a contract vendor.
Did you know?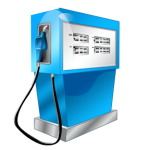 Keeping your tires properly inflated and aligned will save on fuel consumption.
Operating your vehicle at the manufacture's recommended engine temperature can also save on fuel.
Regular tune-ups and oil changes can save on fuel and will contribute to lower vehicle emissions. This is also a good time to check for leaks, cracked hoses and worn belts.
Replacing your air filter, as needed, will enhance efficiency.
Your vehicle's air conditioner should only be serviced by a certified technician that is qualified to handle and recycle refrigerants.  Some older air conditioning systems contain an ozone-depleting chemical.